GIMICO
HOME
GIMICO
Chairman's Greeting
Leading the Development of Small and Medium Size Machinery Industry in Gyeonggi, Incheon
Gyeonggi Incheon Machinery Industrial Cooperative
Gyeonggi Incheon Machinery Industry Cooperative is endeavoring to provide the best service to its members and become a leader of the development of local economy.
Thank you for visiting out website.
Gyeonggi Incheon Machinery Industry Cooperative was established in 1962 to represent the rights and interests of around 300 member companies. Our Cooperative conducts production activities in various industries such as environmental machinery, refrigeration and air-conditioning machinery, stage machinery, machine tools, food processing machinery, recycling machinery and other general machinery industries.
I would like to express my sincere gratitude for the affection and interest of our members for the past 50 years.
Our Cooperative will make the best efforts to help our members become global companies by coping actively with the introduction of new policies and performing our role as the representative of our member companies.
We are continuously improving our website in order to provide useful information to our member companies and other visitors. I hope that this website will become a place of information exchange for our member companies. I look forward to your continued interest and support.
Thank you.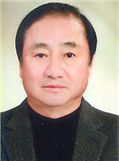 Gyeonggi Incheon Machinery Industry Cooperative
Chairman Jang Gyu Jin